Sabine de la Croix-Vaubois, MD, FAAP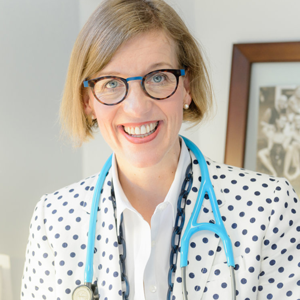 Dr. de la Croix-Vaubois (formerly Zegal) joined Chevy Chase Pediatrics in 2006 after completing her residency at Georgetown University. Dr. de la Croix-Vaubois is a warm and highly motivated physician who provides the best and most up-to-date care for her patients. She is highly regarded by her colleagues and pediatric specialists in the area.
Education and Training
Dr. de la Croix-Vaubois graduated from the Christian Albrechts University Medical School in Kiel, Germany. From 2000-2001 she came to the United States to conduct cancer research at the Lombardi Cancer Center and published her work in 2002. Prior to medical school, she spent two years studying laboratory medicine.
Specialty Areas
Dr. de la Croix-Vaubois has special interest in newborn care and adolescent medicine. She is an active member of the American Academy of Pediatrics and the American Medical Association.
Languages
Dr. de la Croix-Vaubois is also fluent in German.
Want to learn more about our practice?
We are pleased to offer Get Acquainted Visits. Meet with one of our doctors to discuss specific concerns about your child or you can have a brief visit to say just hello and see what the office looks like.